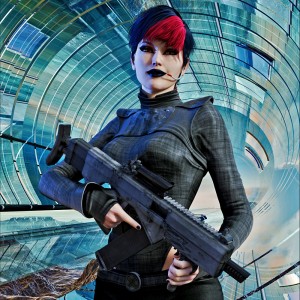 So those who know me, know that I usually have several different projects 'in the works'.  Currently with National Novel Writer's month I began the sequel for The Return.  This has encouraged me to go back to the original.  Now with the sequels I have frequently found myself going back to edit some detail in the first book.  This has occurred quite a bit with my Aelfsward series (I'm on book 3 right now!).
I'm also working on some books on writing Military SF, some more books for Airsoft, and if that is not enough, a book on computer consulting.
With so many projects going on some might think that I am ADHD and Thanksgiving is coming, I'm really looking forward to eating ham and turkey, and lots of it but of course I will have to spend more time in the dojo to work it off and I plan on going through my paperback collection to find some of my favorites to reread, maybe get in kindle format, BUT perhaps you get the idea?
At any rate, I'm working on Book Two of  "The Return" called "The Darkness".  I am finding out this is a brutal process.  Just like the Aelfsward series it appears there is a LOT more tell than a trilogy since the Darkness is coming to the Conglomerate, civil war is errupting and humanity is likely to be caught right in the middle of it all.  Yea.  I don't think I can fit that into three books unless I cut some corners, and every time I try to do THAT I find I'm in a maze and corners just don't work that way in a maze.  Sooo. . . .
I do want to get back to Incidental Elf though.  Getting a lot of good feedback from my writers group.
One problem I am finding with all these projects is my reading time is next to nil.  I'm not reading nearly as many books.  Just doesn't seem to be time for them, or gaming.  I haven't played Destiny in about a month, it has been a while since I played Elite Dangerous as well.
Another reason I'm looking forward to the vacations.  More time  to spend WRITING, maybe reading.  When I get dragged off to 'visit' family or inlaws I usually manage to get in some good reading time.  Haven't done much artwork either.  Too busy writing.
I don't know.  We will find out.  But I have managed over 59K words on the book "The Darkness".  Now I should get back to writing.  I did create a picture of some of the ships Luke is serving on though.  From right to left.  The Leonis Ultio, the Proud Infidel and. . . to be determined.  TBD is 5K long and actually more black like the Ultio but it is a start.