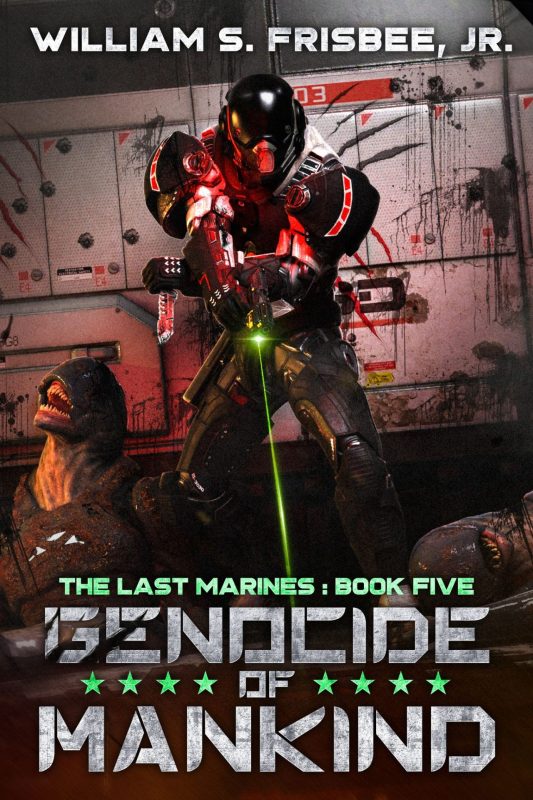 Is it already too late to save the human race?
Humanity rests on the razor's edge of extinction!
The odds are against Mathison and his Marines. The Republic has abandoned them, and the Governance has collapsed. The vanhat are sweeping through human space almost unopposed, crushing the few humans still scattered throughout the ruins of the Governance.
While some survivors seek to rally and rescue who they can, the Governance has retreated to Sol, where it cowers behind its countless automated weapons platforms, closing itself off from the rest of the galaxy. Unfortunately, the enemy has already breached the line and is just waiting its time to strike.
But Marines don't give up. There is a rumor that researchers have discovered a weapon that can be used against the vanhat, and the Marines must infiltrate a vanhat-infested SOG star base to recover the secret location of the research facility.
Hunted, will the Marines discover the weapon they need, or are they running into the trap that will be the end of them?
Order Now!
Other MyBooks in "The Last Marines"
Disclosure of Material Connection: Some of the links in the page above are "affiliate links." This means if you click on the link and purchase the item, I will receive an affiliate commission. I am disclosing this in accordance with the Federal Trade Commission's
16 CFR, Part 255
: "Guides Concerning the Use of Endorsements and Testimonials in Advertising."