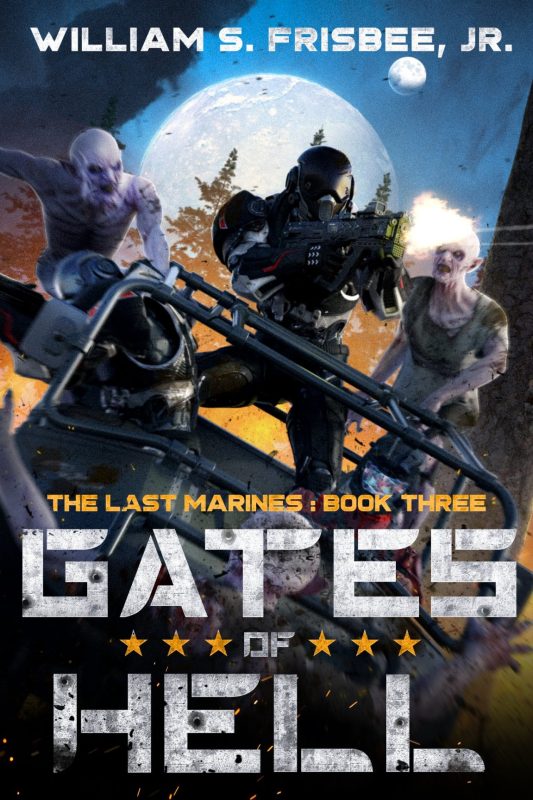 When the Marines are separated nothing will stop them from coming to each others aid.
Coming October 14, 2022
After the Republic turns on them, the Marines escape to investigate a missing Aesir Erikoisjoukot team that may have encountered the new enemy.
As the Vapaus Republic tears itself apart the Marines are separated.  Their loyalty is tested as they seek to reunite and take the battle to the real enemy.  Gunny Mathison and Private Stathis are trapped aboard an enemy ship while Warrant Officer Winters and Sergeant Levin must face an elite Republic Hyökkäys Kaapata Tiimi sent to capture them.
Skadi and her Erikoisjoukot are sent away to help support an attack on SOG, but little do they know that SOG is preparing an ambush for the largest fleet the Republic has ever assembled and there may be traitors in the Republic ranks.
They will meet at the Gates of Hell if that is what is needed but Marines never leave their own behind.
Order Now!
About the Book
Marines never leave their own behind.
Betrayed by the Republic, Mathison and his Marines are separated. Hunted by the Republic, the SOG, and the vanhat, they have nowhere to turn but to each other.
Having stowed away aboard a Governance troop transport, Mathison and Stathis escape to a SOG planet and discover the Governance has planned an ambush for the Republic. Meanwhile, Levin and Winters clash with Republic hunter-killer teams and barely escape with their lives. Wanted by all sides, the Marines have no allies and no way to find each other.
As the SOG prepares to ambush the Republic in the Zhukov system, the Marines and Aesir clash, and the vanhat prepare to slaughter everyone who survives.
The Marines have set their rally point at the gates of hell, and nothing will stand in their way. Let the bodies hit the floor.
Other MyBooks in "The Last Marines"
Disclosure of Material Connection: Some of the links in the page above are "affiliate links." This means if you click on the link and purchase the item, I will receive an affiliate commission. I am disclosing this in accordance with the Federal Trade Commission's
16 CFR, Part 255
: "Guides Concerning the Use of Endorsements and Testimonials in Advertising."